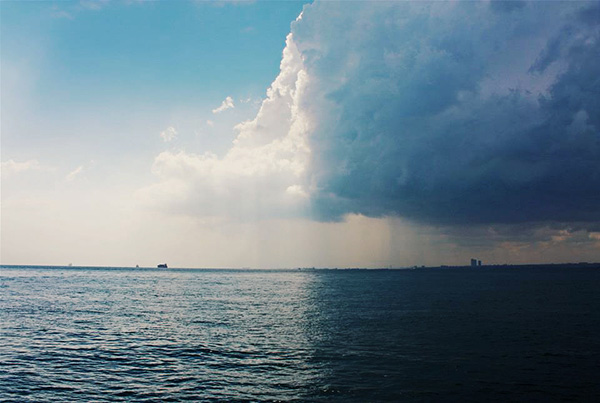 Friday will be the final day of the extreme heatwave across Egypt over the past two weeks, a member of the Media Center of the Egyptian Meteorological Authority Manar Ghanem said.
Egypt's temperatures will return to their normal levels on Saturday, she said, amid high humidity throughout the month of August.
Starting Saturday, a decrease in temperatures between 2-4C is expected in most parts of Egypt, she said.
"We are still affected by India's seasonal depression associated with very hot air masses, loaded with large amounts of water vapor, which causes high humidity levels and increases the feeling of high temperature," Ghanem told the "Sabah al-Khair Ya Masr" (Good Morning Egypt) TV show.
Temperatures in Greater Cairo will record 36C on Saturday, higher than the normal rate by one degree.
Temperatures throughout the rest of the week are expected to range between 35C and 36C, amid relatively active winds that will help mitigate the humidity.
The current heat wave in Egypt is the main reason behind power outages, Prime Minister Mostafa Madbouly said in a press statement on Thursday.
The heat wave was expected to end on Sunday but still continued, he noted, adding that August is expected to witness unprecedentedly high temperatures as well.