Hayden Wilde has established himself as one of the best short-course triathletes around, and a firm fan favourite.
The Kiwi, winner of the Super League Triathlon Championship Series last year and recently crowned World Super Sprint Champion at WTCS Hamburg, has gone from strength to strength over the past 12 months. All this of course on the back of that terrific Olympic bronze medal behind Kristian Blummenfelt and Alex Yee in Tokyo in 2021.
Discussing his upbringing and family life in a new YouTube video with Super League Triathlon, Wilde revealed how finding his own path after the passing of his father, plus the influence of his older brothers, has shaped the athlete he is today.
Popular Stories Right now
Hayden Wilde on his band of brothers
Recounting his youth, Wilde talked of a childhood moving from place to place following his Dad, who worked as a pilot, before the family eventually settled in Whakatane on the North Island by the time he started high school.
"I was born in a small town in New Zealand, the youngest of three and we followed my Dad around, he was a pilot and moved quite regularly, so we went wherever the job was.
"Around high school time, we moved to Whakatane, which was just over the hills, literally five minutes and that's where we grew up as kids.
"Being the youngest child you kind of wanted to be better than your older brothers at everything and you just kind of did whatever they did." 
Wilde on family tragedy
After moving to Whakatane, Wilde's father passed away, an event which at such a young age was an incredibly tough time for Hayden, but one that has shaped the athlete and person he is today.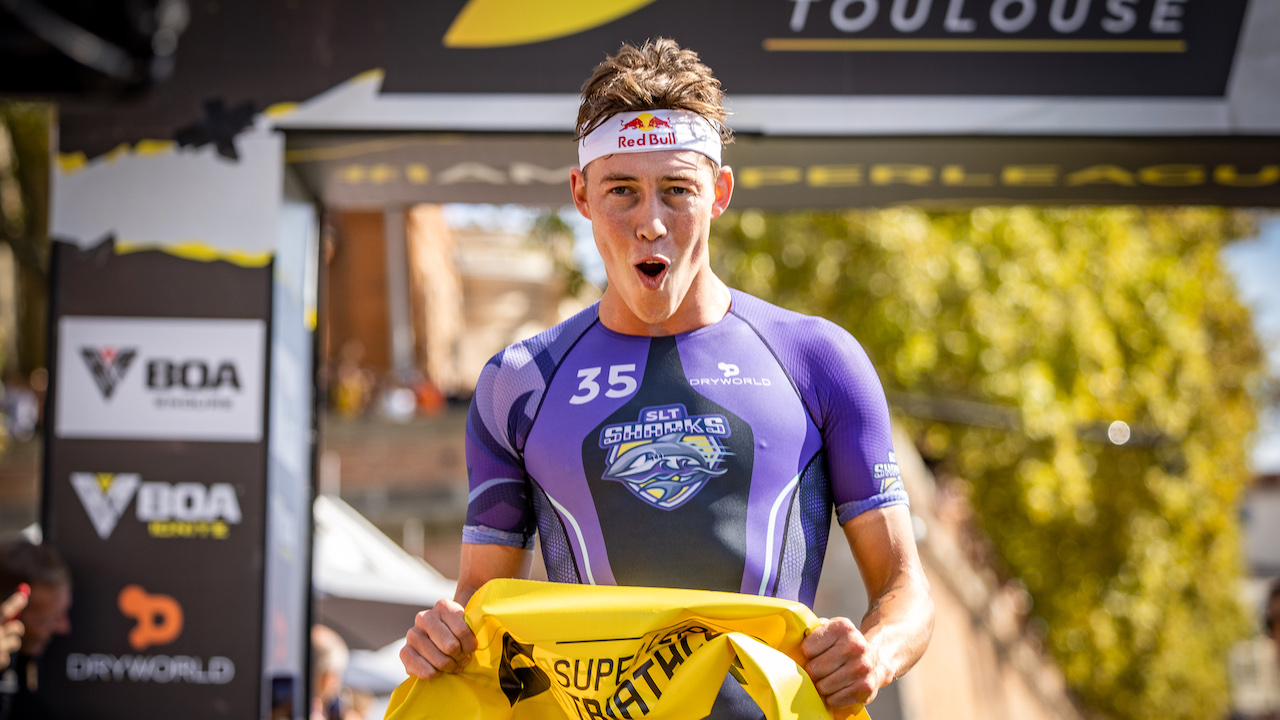 "I remember it was a weekend and I was at a mate's house and got a call from my Mum to go home. I rocked up, thought it was a great little shindig, but in reality my Dad had passed away.
"To find my own path was quite hard over the first few years, I guess I kind of knew but didn't really understand in a way. It was really tough as a young 11-year-old, without a male role model, but I was lucky to have my two older brothers.
"I guess the way that I've looked at my father's passing, it's made me who I am today. It's made me self-sufficient, it's built me as a strong character and it's given me a lot of life lessons to do a lot of stuff and to do things yourself.
"I hope he would've been proud of me, I don't think he would've thought I'd end up in Saudi Arabia or Malta, or any of the places Super League has taken me, but I hope he would've been proud of the performances."
Wilde will race WTCS Sunderland this weekend, where he will be chasing a third win of the season and a fourth podium. A strong result would likely be enough to put him in the driver's seat for the world championship title, which he so narrowly missed out on in 2022.