Update: Wave 3 available now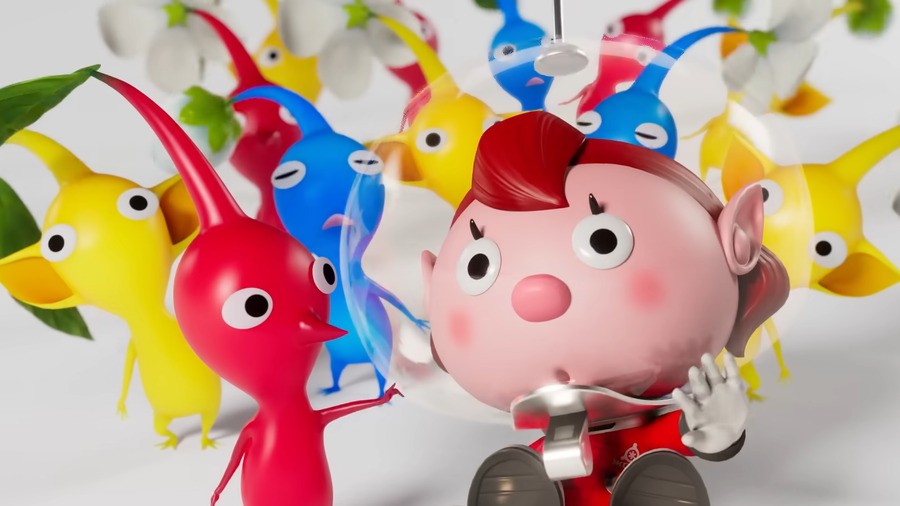 Update #2 [Fri 4th Aug, 2023 03:05 BST]:
The third wave of Pikmin 4 icons is now available. You have until 10th August to get them. Nintendo has also released the final wave of The Legend of Zelda: Tears of the Kingdom icons also receiving a new wave of icons. You have until 10th August to get your hands on theses ones as well.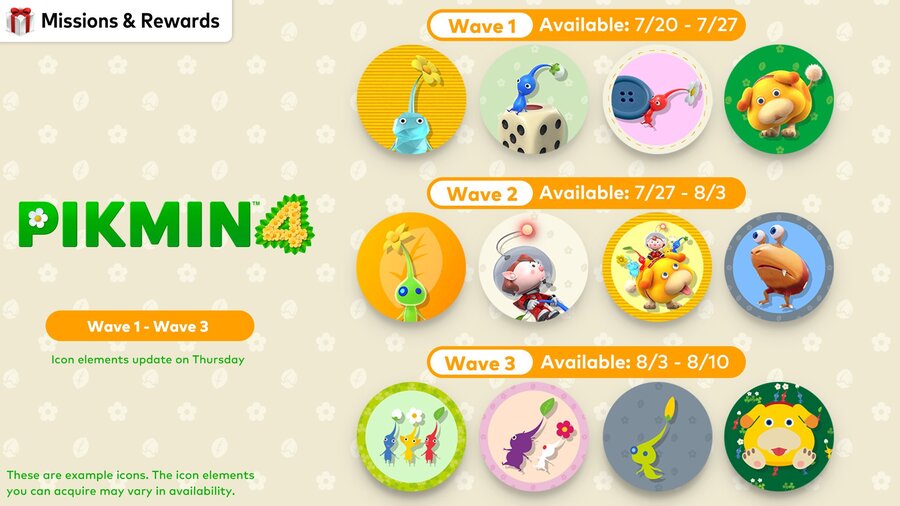 ---
Update [Fri 28th Jul, 2023 03:30 BST]:
The second wave of Pikmin 4 Nintendo Switch icons has now been released. You have until 3rd August to redeem them. Here's a look at what's on offer (via Nintendo Everything):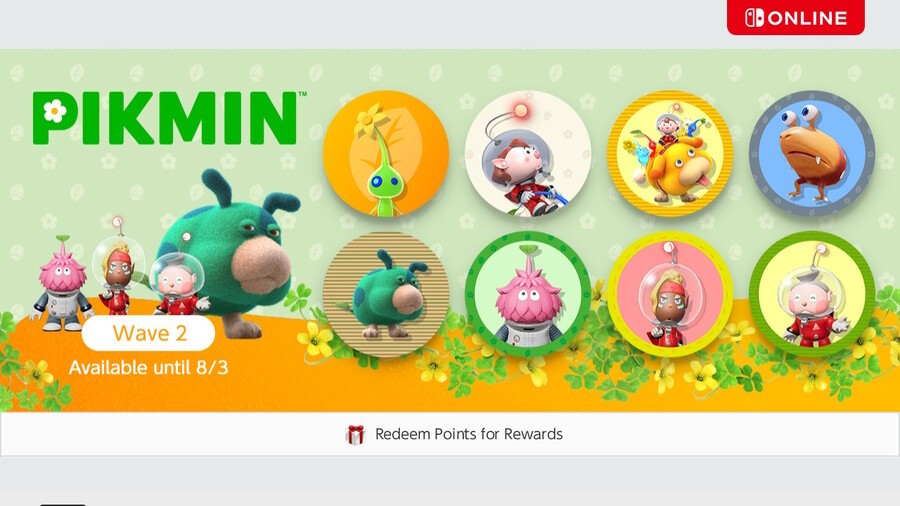 ---
Original article [Fri 21st Jul, 2023 02:35 BST]:
To celebrate the arrival of Pikmin 4 on the Switch this week, Nintendo has released a new batch of icons to its 'Missions and Rewards' scheme for the online service.
This time you'll be able to claim icons for all your favourite Pikmin, the new doggo Oatchi and more! Here's a look at the three waves that will be on offer throughout July and August.
As illustrated, the first wave is available from now until the 27th July and contains a total of four icons. This will be followed by a new wave, and the last wave will be made available in August. To redeem these icons, you'll need to have My Nintendo Platinum Points and also be subscribed to the Switch Online service.
What do you think of this latest batch of icons? Tell us below.

When he's not paying off a loan to Tom Nook, Liam likes to report on the latest Nintendo news and admire his library of video games. His favourite Nintendo character used to be a guitar-playing dog, but nowadays he prefers to hang out with Judd the cat.