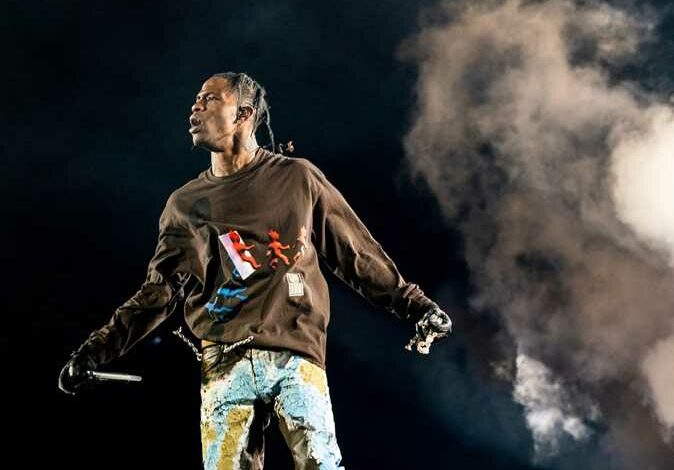 Although the organizing company of US rapper Travis Scott's concert in Egypt announced the cancellation of his 'Utopia' concert – originally slated to be held at the Giza Pyramids on Friday – a surprise announcement from Scott confirmed he is planning to hold the event at a later date.
"Egypt at the pyramids will happen. But due to demand and detail logistics, they just need a bit a time to set lay on lands. I will keep you posted on a date which will be soon love you alllll," the rapper tweeted.

Scott's tweet came hours after the organizing company announced the cancellation of his concert on Wednesday, which stated that despite the tremendous efforts to prepare for it, complex production problems prevented the event from going through.

The company assured that refunds will be made to all ticket holders and apologized for any inconvenience.

Scott's concert sparked great controversy in Egypt because of reported strange rituals and demonic practices at his concerts.
Social media users in Egypt launched a campaign to prevent the ceremony from being held, and a lawyer filed a lawsuit before the Administrative Court to cancel the event.
The managing director of the organizing company, Mohamed Sirag, previously said that the equipment and the foreign team accompanying Scott, who are already in Egypt, were not allowed to enter the pyramids area.
Preparations were supposed to start from July 20.
Sirag added that the size of the direct initial losses from canceling Travis Scott's concert in Egypt amounted to approximately LE300 million.
He added 4,000 tickets were reserved by foreigners for the cancelled concert, each of whom would have stayed at least for a week, which meant 28,000 nights spent in Egyptian hotels.
Scott wrote a message to Egyptians urging them not to believe the rumors circulating about his concert.
"There is not a single lyric I have written or recording I have made that advocates or endorses anything derogatory to any people, much less the Egyptian people. Nothing in my music lends itself to any kind of 'strange ritual'," he said.

"I am from Houston, Texas. I grew up in a family that respects people, loves God, respects Allah and attends church regularly," he said.